Choosing between things is often a real pain.  In order to help, below I've summarised the key attributes of the two courses as well as the key differences.  Below that you can find the detailed differences, lesson per lesson.
2021 update: The Complete course now offers enrolled students a 40% discount on Ableton Live (more information here).  
* Read more about the Educational discount on Ableton Live here
---
Detailed Breakdown of each section: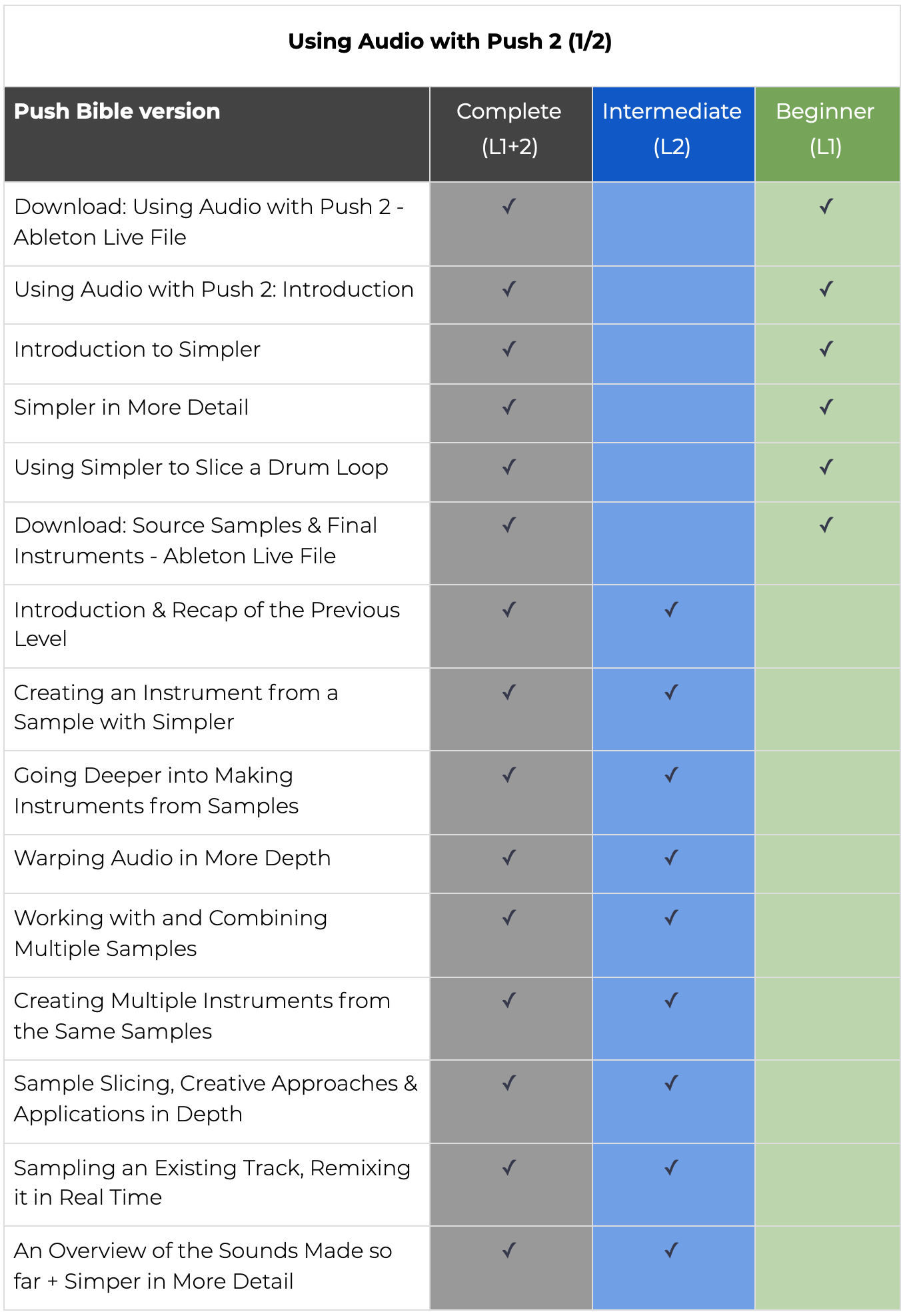 We made it!
If you have any questions, suggestions or even frustrations, don't hesitate to write, and I'll do my best to help.